Completed Wish List Donations
Summer campers are here, and though we wish they would always enjoy a week of camp uninterrupted by any illnesses, unfortunately that's not always the case! The good news is that each week we have a registered nurse or physician here onsite 24 hours a day working out of our infirmary facility to join our staff and help provide excellent medical care. When a camper is not feeling well and have to spend long hours in bed, it would be a great help to be able to offer them a movie to help pass the time. A small TV/DVD combo that could be ready for that purpose would be a wonderful gift!
Requested by Erik Strom, Executive Director
Our trip camps rely on the ability to reliably cook our meals wherever we go. This stove would help keep that reality possible for campers on our Flambeau River Canoe Trips & our AIT Road-Trip.
Requested by Dustin Johnson, Program Manager
Covenant Point has been blessed by beautiful surroundings! Help us share that beauty through unique photos and videos captured with the aid of a drone! Our photo and video promotional materials are crucial to getting the word across about the the unique opportunities available at Covenant Point. Imagine aerial photos and videos of the Island yurts, big games in the field, campfires at the cross, times of adventure on the ropes courses, and more!
Requested by Dustin Johnson, Program Manager
We use our 18 quart roasters to free up oven space and have had to retire a few the last year. We would like to add 2 more to our fleet for when we have meals like pulled pork.
Requested by Teri Sherwood, Head Cook & House Keeping Coordinator
Small Multi-purpose Nets (2) – $39.99 x 2 = Total $79.98 (100% raised! THANK YOU!)

Soccer is a common after dinner activity in the summer.  These multipurpose nets also provide fun in the tab for floor hockey and other games in the winter.  Our current small nets are well loved and are in need of being replaced.
Requested by Erik Strom, Executive Director 
The longer I am here at camp the more I realize that maintenance in a very mobile form is incredibly efficient.  Eliminating the power cord step when you need to cut something quick is quick!  Especially when that tasks is needed on the island!
Requested by Kevin Johnson, Operations Manager
Bibles (50) -$10 x 50 = Total $500 (100% raised, THANK YOU!)
Covenant Point is a great place for campers to dig into the Word of God and learn how to use a Bible.  But sometimes campers come to camp without a bible.  We like to provide those campers with bibles to use for the week in chapel and take home.  Our current stock has reached a low and we are looking to replenish them.
Requested by Erik Strom, Executive Director
Retractable Air Hose (2) -$72.00 x 2 = Total $144.00 (100% raised, THANK YOU!)
We are regularly use air hoses around camp, filling tires, using pneumatic equipment…etc.   Having retractable hoses is something that allows us to do the job quicker, both in set up and clean up, all the while increasing the longevity of the hose.
Requested by Kevin Johnson, Operations Manager
Mopping System

(6) – $42.67 x 6 = Total $256.02 (100% raised, THANK YOU!)
Cleaning living spaces and bathrooms is a job done by everyone at camp, from the office staff to the crew.  This new mopping system would be a healthier more efficient way to clean the floors and keep the mops clean too.  We are looking to purchase 6 sets of these microfiber moping systems.  Each set would include:
1 – industrial mop head, 1 – 70" telescoping pole, and 21 – 18" wet mop pads.
Requested by Teri Sherwood, Head cook and Housekeeping


Small but strong work platforms are where it's at for painting our facilities.  They give that small bump in height to cut in along the ceiling where a ladder is just too large and cumbersome.   Thanks so much.
Requested by Kevin Johnson, Operations Manager
Food Storage Containers: Small, Large, Lids – $113 (Thank You 100% raised)
Putting leftovers away or searching for something in the refrigerator or freezer can be challenging here at camp. Having more clear square storage containers would make that job so much easier.  6 of each size with 12 lids would be a game changer.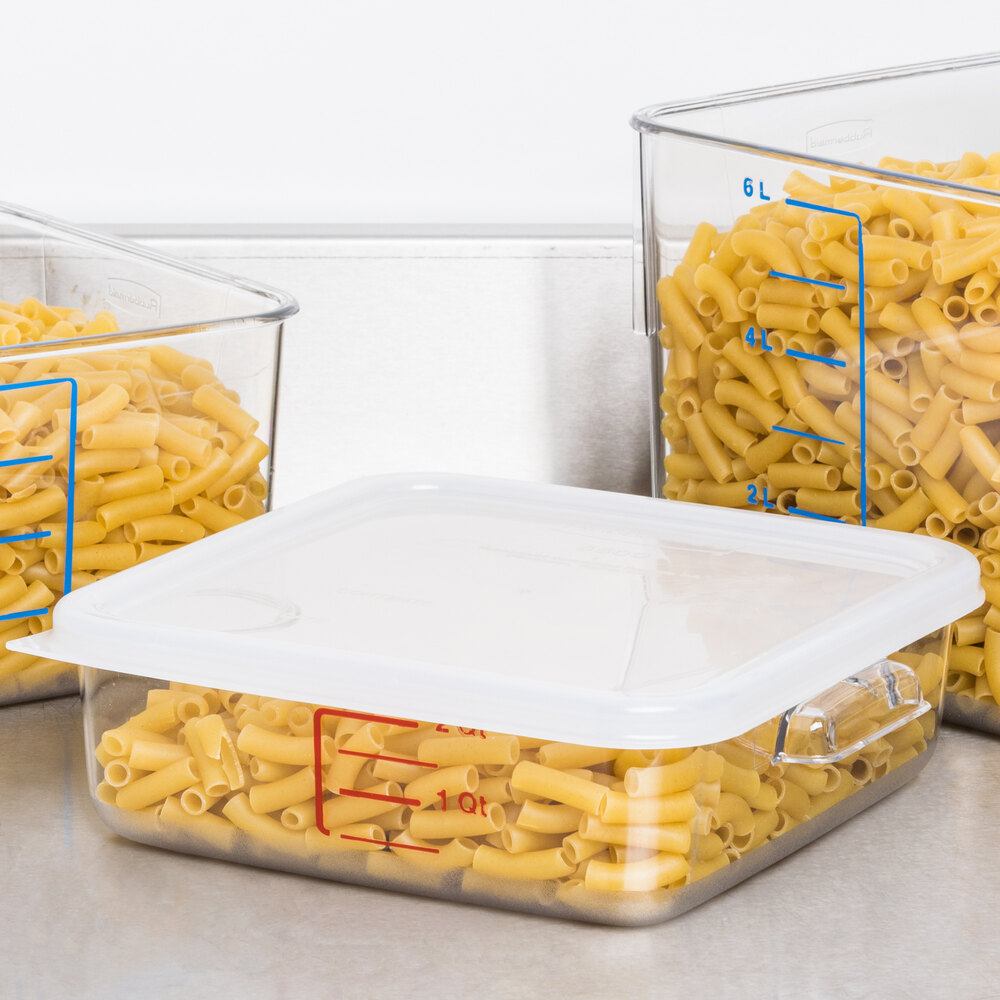 Rubbermaid Cart –

$199.99 (THANK YOU! 

100% raised)
When we clean buildings it takes a wheeled cart to transport everything we need.  Our current cart has been well used and needs to be replaced.
Requested by – Teri Sherwood 
Large Salad Bowl – $18.49 (THANK YOU! 100% raised)  
Our most used item when it comes to serving salad is our large clear salad bowl. We also use it to mix big batches of other dishes due to its size and shape. It'd be awesome to have an additional bowl.
Requested by – Teri Sherwood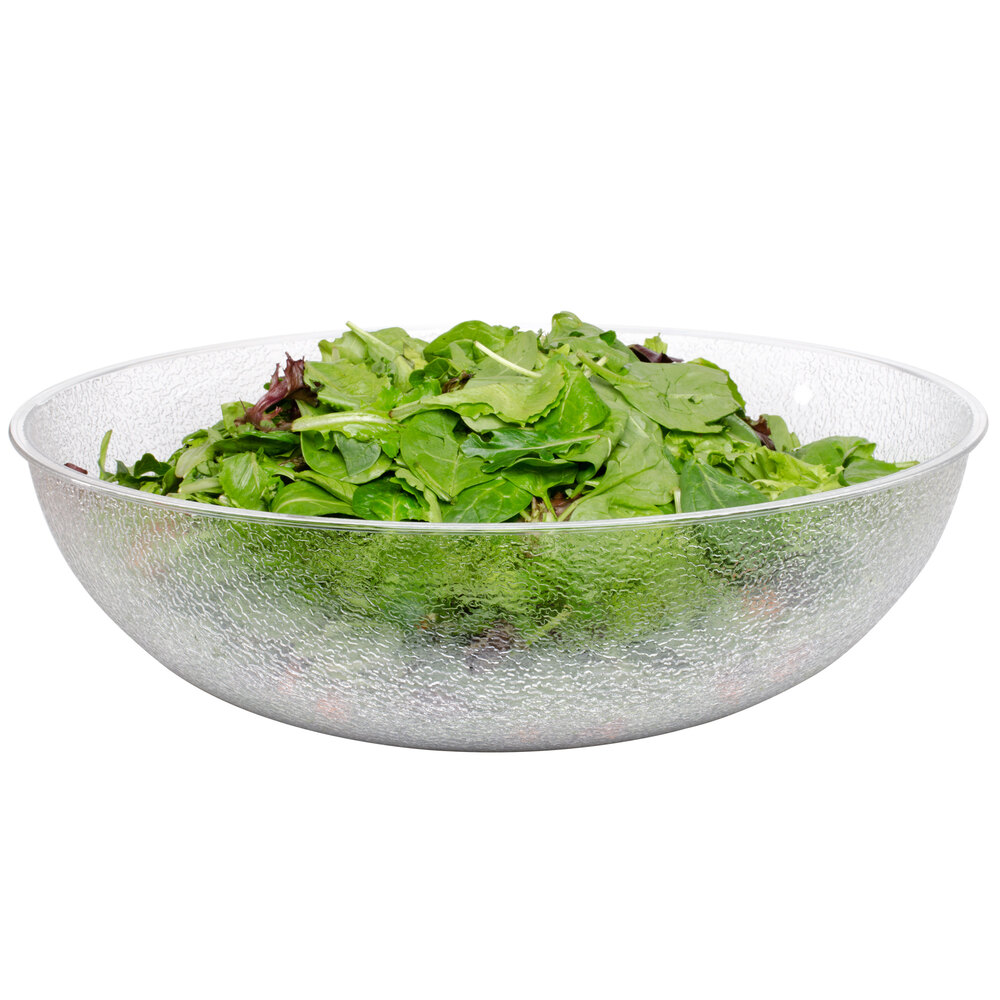 As we continue to grow our trip numbers, we need more packs. Many of our current backpacks have seen many summers of backpacking, and their zippers and buckles are beginning to fail. Modern, internal frame, highly adjustable backpacks will serve our trippers well for many more summers on the trail.
–Requested by Dustin Johnson
Camp's current miter saw has seen some hard use for a number of years. Its weathered the raising of three buildings and much much more.   The angle settings are worn about a 1/16 of an inch, making joinery and angle cutting difficult. This is a larger expense, I realize that, so if a partial donation is something you'd like to get behind, thank you!   Know that we are incredibly grateful for your generous giving. 
Requested By Kevin Johnson
Another cordless impact driver would be nice around camp!
Requested By Kevin Johnson
Gaga Pit– $1250 (100% Raised! Thank you!)
GaGa Ball is a great game that allows participants of any age or athletic ability to quickly learn and participate. It's a simple and fast-moving game, making it great for getting lots of campers the chance to play frequently, and it's even just as much fun to watch as it is to play. To play at Covenant Point, we'll need to build a GaGa Pit first – an octagonal wood structure that can be moved outside as needed or even set up in the Tab in the winter. To make this wish a reality, we'll need about $1250. I'd love to see campers enjoying this new option this summer, and welcome your help to make it happen! 
Requested By Erik Strom
We often have broken bolts that need extracting. Drilling out and taping isn't always easily accomplished or an efficient use of time.  This kit will help do the job.
Requested By Kevin Johnson
Our trip tents have seen many nights in the Porcupine Mountains, Pictured Rocks, along the the Flambeau River, many western mountain ranges, and road trips across the great plains. Reliable tents on wilderness trips are essential for keeping campers dry and out of the bugs. A bunch of uniform, easy to set-up tents would be very helpful to our trippers for years to come.
– Requested by Dustin Johnson
In some of our most recent cleanings of camp buildings, we have come to the realization that it would be really nice to have a canister vacuum.  This serves two purposes, one it is way better at cleaning bare floor than an upright vacuum and two, it can get underneath beds and furniture and will make vacuuming easier and faster.  This is a tool that would be greatly appreciated by all of the full time staff.
Requested by Teri Sherwood
 

Disc Golf Baskets

(3 baskets)- $230 each (100% raised! Thank you!)
Disc golf has become a passion of mine over the past few years. I would love to be able to share that enjoyment with campers during the spring, summer, and fall. It's possible to play with trees as targets, but rattling the chains as your disc falls into the basket is incredibly satisfying. These baskets are high-quality, durable, and portable. This will allow us to set up holes in multiple locations and to use the baskets for programmed games. We're hoping to start with three baskets and perhaps expand in the future.
Requested by Anders Ahlberg

Microphones such as the one shown here are great and we at camp need them for many things, from making announcements in the dining hall to leading worship and playing games in the Tab.  These microphones made by Shure are a great piece of technology, that is time proven in both sound quality and construction quality, they are nearly indestructible.  Now we need a couple more at camp and I hope to use them well in all that we do with them.
Requested by Evan Magill
 We are thankful for a volunteer knife sharpener who regularly keeps our tools sharp. In order to store them safely and to maintain a good cutting edge, a knife storage tray with slots would be most helpful for kitchen happiness.
Requested by Teri Sherwood
Camp currently has a couple of older projector screens that are firstly not in great condition and secondly are not designed for modern projector usage.  It would be really helpful to be able to have a new projector screen that is easy to setup and portable that we could use for outside groups that need to be able to project media from a laptop.
Requested by Kevin Johnson
Communion Set -$135 (100% raised- thank you!)
Perhaps the most significant means we have of celebrating the good news of Jesus while at camp is to share together the Lord's Supper.  After a weekend of renewal and rest, or as a visible way of responding to a new sense of God's call during a week of senior high camp, our guests are often given the opportunity to gather together around the Table for this sacrament while here at Covenant Point. Unfortunately, we don't currently have a functional and matching communion set with which to serve our guests.  This gift would provide us with an attractive, hand-made set that would meet our needs for leading worship here well.  We would order the five-piece set as shown, plus an extra chalice to accommodate our gluten-free guests, and a set of white communion linens.
Requested by Erik Strom
Dodgeballs

, 3 sets- $58 each (100% Raised- thank you!)
Harnesses

, 5 total-$38 each (100% Raised- thank you!)
Our old seat harnesses have been retired. They have served us well for many years but need updating.   5 seat harnesses, make a donation for one or for all. Either way your generosity towards this need is greatly appreciated as we continue to provide firsthand experience on our high ropes courses for our guests.
–Requested by Kevin Johnson
 Planer –$540 Planer (100% Raised!- thank you!)
With the recent purchase of our chainsaw mill camp can now mill unique rough cut lumber to fulfill our creative needs. Combined with a recently donated joiner already in our wood shop. This planer can then create finished lumber, which will allow camp to keep its industrious ways and maintain our facilities as needed all in house. Requested by Kevin Johnson

Imagine being at camp on a crisp fall day and working together with others to press fresh cider. This apple press is built to last camp for many many years of fall retreats, school groups, youth groups, and others who come to spend time outdoors together. Additionally, every apple tree donated is an investment in the future of this type of programming at camp.
Requested by Dustin Johnson
Broomball Helmets

-$35 each (100% Raised! Thank you!)
15 Red
15 Blue

Broomball continues to be one of our most popular winter activities. Covenant Point has made the transition to requiring campers to wear helmets when on the ice, however, our current supply of helmets were designed for rock climbing and don't fit the bill. 30 of these new helmets would allow us to purchase adequate sizes for all players. Help us keep broomball a fun and safe activity for everyone!
–Requested by Anders Ahlberg

Disk Golf Disks

(5 sets)
– $33 each (100% raised! Thank you!)
Disc golf discs are crucial to the game of disc golf. These discs are heavier and tend to stay more stable in flight than normal frisbees. We're looking for 5 of these 5-packs to start with. In addition to these, we would be thrilled if anyone would send us discs that they no longer use. We will use them!
Requested by Anders Ahlberg

Assorted Board Games
Board games galore,
Let's add some more!
Our collection has dwindled
While campers have mingled.
We shall take good care
So these new boards do not tear.
Will you help us these games receive
So merriment campers can achieve?
Some of the games in our collection have taken a beating over the years.  We're looking to replace some of the games that are falling apart and also expand the collection.  Games are always a great indoor activity when weather is bad and offer a way for campers to meet new people.  And who doesn't love making friends during a friendly game of Bananagrams?
Requested by Abby Austin

 Ticket to Ride– $35 (100% Raised- Thank you!)
Spot It

– $13 (100% Raised- Thank you!)

 

Clue

– $14 (100% Raised- Thank you!)
Blokus

– $16 (100% Raised- Thank you!)
Bananagrams

– $12 (100% Raised- thank you!)
Sorry
– $25 (100% Raised- Thank you!)
Imaginiff

– $35 (100% Raised- Thank you!)
Monopoly

– $20 (100% Raised- Thank you!)
Playing Cards

(12 decks)- $7 (100% Raised! Thank you!)
Planer Stand

– $150 (100% raised- THANK YOU!)

Requested by Kevin Johnson

Spikeball

(2 sets)- $59 each (100% raised- THANK YOU!)
Spikeball is probably best described as volleyball's distant cousin, but there's a lot more to it than just that. The net used for Spikeball is small and circular – probably the size of a Hula Hoop, and it sits on the ground at ankle level. The ball is pretty small too, just about palm-size. Two teams play against each other with only two players on each team. The objective of the game is to smack the ball across to your opponents, just like in volleyball. However, with Spikeball, you need to bounce the ball on the net first, so it ricochets upwards at an opposing player. Last summer we played Spikeball a lot, and it would be great to have our very own sets at Covenant Point to add to our programming! Thank you!
Requested by Kim Steiner
Bocce Ball

(2 sets)
– $40 each (100% raised- thank you!)
We would love to add to our program a game called Bocce,
It was first developed by a country you might call, Italy.
To play the game you can split into 2 teams of 2, 3, or 4,
and maybe ask someone nearby if they can keep score.
You throw the Jack, and then each team has a chance to bowl,
and make sure its underhand so you have some control.
The idea of adding this to our program is something we love,
and I just ran out of rhymes I can think of!
Thanks!
Requested by Kim Steiner
Flu-flu Arrows

-$3.50 each X 18 = $63 (100% Raised- THANK YOU!)
Flu-flu arrows offer a fun alternative way of doing archery, by safely launching arrows in an arch at targets placed across a field. This is a fun way for older campers to try something new.
Requested by Dustin Johnson
72 Arrows Fletched with Vanes
$170 (100% Raised- Thank you!)
Arrow Selection Tape
$3 x 4 = $12 (100% Raised- THANK YOU!)
Many summers have taken their toll on our arrow supply. Also, with the addition of universal recurve bows, we now need arrows in different lengths to accommodate archers of all sizes. Help us get 18 arrows of each length: 24″, 26″, 28″, and 30″ and arrow selection tapes for helping campers get geared up with the appropriate arrows. Requested by Dustin Johnson
$20 each (100% Raised- thank you!)
$18 each (100% Raised- thank you!)
"With our new bows this summer, our targets took a lot of abuse. They are in need new faces so campers can get back to shooting them first thing next summer! Requested by Dustin Johnson.
Floor Jack

-100% Raised- THANK YOU!
It's pretty frequent that a jack is needed at camp. Be it changing oil in the cars, rotating tires, servicing a flat tire on the tractor or lawn mower, perhaps a trailer. A floor jack allows us to keep on these maintenance tasks quickly, with portability and increased stability for the job at hand.
Requested by Kevin Johnson
Covered Casserole Dishes

-$12.50 each (100% Raised- Thank you!)
It saddens me to report that our supply of beloved brown casserole dishes are slowly declining. With summer approaching, I wish to replenish the supply with 20 new ones. Our littlest campers need to eat family style and these are well-suited for this. It seems brown is no longer in style so clear will have to do!
-Requested by Teri Sherwood
8 Quart Crock Pot

– $54 (100% Raised THANK YOU!)
There are times, believe it or not, that we have small groups that come to enjoy our facilities.  We also have more and more dietary restriction to cater to such as gluten- or dairy-free, vegetarian, vegan and the like.  At such times it would be helpful to have a smaller appliance to keep these dishes separate and warm.
In the world of crock pots this is a dandy, 8 quarts with a lid holder! Can't you just taste the meatless chili waiting at the counter?
–Requested by Teri Sherwood
Maple Syrup Tapping Supplies

–

100% Raised! Thank you!
$97.50 (100% Raised)
$6.50 x 2 (100% Raised)
#1 Leader Hook Alum. $2.85 x 25 = $71.25 (100% Raised)
These supplies will allow us to tap the maple trees around camp, teaching school groups or campers the process as we do it. This could be a fun learning activity during the early spring while there is not much other activity at camp. Requested by Dustin Johnson
Imagine coming to camp during the early spring thaw to help tap maple trees and boil the sap into syrup. This kit will help us do that for various groups, teaching throughout the process, and eventually enjoying the sweet taste of real maple syrup.
kit includes:
1 – 24 x 30 sap filter
1 – 24 x 30 syrup filter
1 – 24 x 30 syrup prefilter
1 – pair gray firing gloves
1 – pair rubber gloves
1 – defoamer
1 – hydrometer
1 – hydrometer cup
1 – taylor thermometer
1 – how to book
Requested by Dustin Johnson
An array of delicious food items like chili, spaghetti sauce, pulled pork, and many more options have found flavor in the NESCO. Many a kitchen cook has praised these handy wonders. Alas, another is needed. A dance for joy will occur if it comes our way.
Requested by Jane Frasier and Courtney Strom
Megaphone

-$165 (100% Raised! THANK YOU!)
A megaphone is a valuable tool at camp! When summer hits and you're trying to get the attention of 100+ campers it can take a lot out of the vocal chords. We need to work together to SAVE OUR VOICES! Please help us raise funds to save the voices of current and future staffers. This beautiful new megaphone will be used at campfires, big games, meal line ups, pep rallies, church picnics, sporting events, guided tours, waterfront (but not in the water, YIKES), and movie sets! It will be loved and cared for well. Thank you!
Requested by Kim Steiner.
With the cold winds of winter on the horizon and winter retreats on the calendar,  hot and tasty soup is on the menu.  With only one soup warmer in working order, our desire is to have one more in use.
Requested by Jane Frasier and Courtney Strom
"Recently, a friend of Covenant Point came through with a gift of two new (sorely needed) cordless drivers for camp. They're fantastic! We're already putting them to use, and could benefit from a few more batter packs to keep us moving on jobs when one battery runs out. From new construction to repairs, our tools keep our staff and volunteers equipped to make ministry here happen." –Requested by Erik Strom
"Our last O'Brien Super Screamer served us faithfully for several years.  I have personally sewed it together on several occasions to prolong it's life, but the time has come to replace this source of fun and excitement for campers, families, and staff. Ideally, we would like to purchase two new tubes to begin towing two tubes to double the fun!"
Requested by – Colby Mecher
"Camp's climbing walls are a great introduction to climbing and high ropes for many students. However, most of the holds have remained unchanged for the life of the walls. Having a few extra holds would allow for some variety and would also allow more holds for those first couple feet of the wall, often the most difficult."
Requested By – Trevor Mayo
"Time in creation is one of our most powerful tools for helping campers grow. Part of making camp safe for campers must include helping them protect their skin. The sun's rays can be dangerous to our health, and so we hope to create a culture at Covenant Point that makes regular use of sunscreen a normal, healthy choice. Some campers come with their own sunscreen, but some don't.   A pump-style jug of sunscreen on the waterfront will help staff and campers to use sunscreen regularly all summer, and will be a visible reminder that sunscreen is indeed a good idea!"
Requested By – Erik Strom
"The trips program is in need of a clean and efficient way to store liquids while on the trail. These bottles help us keep our food clean and fresh as well as allow for easy, no-mess dispensing."
Requested by – Trips Directors, Dustin Johnson and Johanna Sparrman
"This is obviously not an essential, but I have always thought that a Chicken suit would be a great addition to our already plentiful costume closet.  Covenant Point prides itself on the ridiculous storylines, costumes, and moments of fantasy that we put into our program. Imagine, a chicken explaining how it "came before the egg" prior to and eggs and bacon breakfast, or a petting zoo with other staff chicks, or a chicken attempting to fly off the end of the dock, the possibilities are endless!"
Requested by  – Colby Mecher
"Our Pontoon boats get heavy use throughout the Spring, Summer and Fall, transporting campers and food to the Island, sunset cruises for family campers, and sunken ship adventures for campers and families alike.  It's a great opportunity to get people out on our beautiful lake, but(as pictured) our front benches are desperately in need of being replaced."
Requested By: Colby Mecher
"A come-along or chain-puller is a powerful and useful tool to have around camp. We use a tool like this for anything from hight and low ropes course construction to lifting or moving heavy equipment or materials. Currently, our wire rope come-along is almost inoperable due to many years of heavy use."
Requested by – Erik Strom, Executive Director
I

nsulated Waders

– $150 (100% Raised- Thank you!)
"As most of you know, or have experienced in the past, we use our waders to install and remove camp's many docks.  The time usually comes on the coldest day in spring and the same could be said for the fall. Our supply currently has a 100% failure rating as they all leak. Need I say more but help?"
Requested By – Kevin Johnson, Operations Director
"The kitchen is a vital and active component of a camp–just ask anyone who has ever worked there especially CREW!  Equipment which is operating well, up-to-date, and useful to large group preparation allows for safe and efficient management of time and people. The present food processor is small and has limitations in what it is able to do. It is used often and year around.  With increase volume and output capability, just think what could be done with this Kitchen Aid Food Processor!"
Requested by – Jane and Courtney
"With the recent completion of our new back 40 yurts, this large group fire ring will allow yurt campers to safely enjoy a common campfire and cooking area for many years to come."
Requested by – Dustin Johnson
"Pallet forks for our John Deere Tractor will enable us to utilize the loader on the tractor for small and larger tasks that the bucket cannot.  Be it moving out the Summit for summer use;  bringing down the dock sections for dock install or raising up shingles for the up and coming roofing jobs we have.  Forks allow us to do our job more efficiently, maneuver larger items safer, with fewer people.  It's a large item, I know!  But a small or partial contribution would be so greatly appreciated towards this goal.  Thank you!"
Requested by – Kevin Johnson
 

Angle Grinder

 – $69 (100% Raised! THANK YOU!)
"Tools help us fix buildings, repair broken equipment, and create new things that we dream about for the various programs throughout the year.  An angle grinder would give us lots of ease in cutting, buffing, and grinding various things in the pursuit of keeping camp in tip-top shape!"
Requested by – Dustin Johnson
Dewalt Jigsaw

 – $99 (100% Raised THANK YOU!)
"As the wishlist demonstrates, many of our tools at camp are in need of replacing.  Having seemingly small things like jigsaws, and bench grinders donated allows funds to be directed towards our growing programs, and building projects in the Back 40 and around the mainland.  A jigsaw is a woodworking essential, and currently camp is borrowing one from a very generous individual . . . me!"
Requested by – Kevin Johnson
Rode VideoMic Pro

 – $229 (100% Raised!  THANK YOU!)
"As video's have become more and more central to the way that we tell the story of ministry that happens, through churches, staff, and campers at Covenant Point we continue to need to update our equipment to best capture the action and interviews as they happen.  The audio that comes through the onbaord mic on our Canon t3i DSLR is often very noisy, and muddled.  This video mic would provide us with much better sound quality to continue to translate camp's story"
Requested By – Colby Mecher
"Ah, the bench grinder.  A versatile tool for any facility really!  Be it grinding waterfront tags,  bolt fabrication or just all around creative work for the programs.  We have one, but I think it might be the original to camp and it no longer works."
Requested by: Kevin Johnson
"Our archery equipment is growing, and becoming more updated. New, safer, easier, and better bows have been donated, new arrows have been purchased but unfortunately the weather rest on bows breaks often. We need a stockpile of these in our shed to replace them when they break otherwise the bows become very difficult to use."
Requested by – Dustin Johnson
Chainsaw Mill

–$150 (100% Raised! THANK YOU)
"We have a lot of timber around camp that could be used in creative ways. This would allow us to mill our own logs at camp. Think of all the beautiful things we could make to give camp a handmade, lodge feel!"
Requested by – Dustin Johnson
"Heavy Duty is the word for this request.
Light Duty will not past the test.
We use our cords as much as socks on feet.
But ours are tired, cracked, an electrically taped defeat.
Twenty-Five or Fifty feet that would be ideal
Pause; think, pray, how do you feel.
Could this be something calling your name?
An inexpensive opportunity that finally came."
Poem Written by -Kevin Johnson
Requested ByColby Mecher
Band Saw

-$229 (100% Raised- THANK YOU!)
A bandsaw would allow us to safely and easily do things in our woodshop that we currently cannot do. It would be a helpful and handy tool for everything from custom woodwork around camp to easily making game and skit props. Requested by Dustin Johnson